Who We Are
The School of Science and Technology (SST) is a community of people committed to creating and transmitting knowledge and competencies in science, engineering and technology by "forming competent and socially responsible science and engineering professionals who are committed to the promotion of the common good of society and the advancement of the scientific and engineering profession".
What We Do
Provide practice-based, student-centered and industry-relevant programs that address technical expertise, industrial management and ethical responsibility.
Develop partnerships and engage with relevant stakeholders through applied research that provides solutions to industry problems and enhance engineering pedagogy.
Provide entrepreneurship education along with science and engineering education.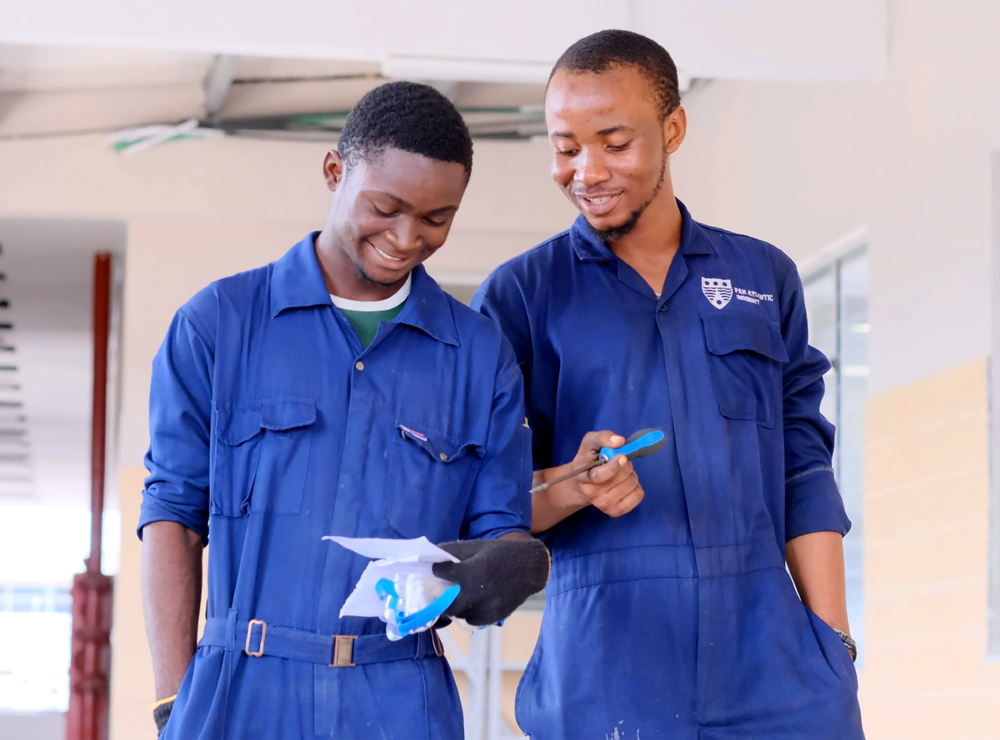 Mary Nkata
Computer Science
SST strikes me as a school dedicated to enabling students achieve the best quality of education they can get. I also know that it is a school I will finish from with not just academic knowledge but professional and ethical growth as well. Looking forward to this experience among others.

Ehiane Oigiagbe
Computer Science
I chose PAU as my first choice University because of its ability to bring the best out of its students and channel them to a wide range of career possibilities.

Chukwudi Ofoma
Computer Science
I chose SST because of the level of professionalism the school exudes, plus the environment is very good.